Why read when you can watch on video?  Click here – 5 mins, with captions.
You can increase the throughput of your show hugely with one simple change.
For real life.
But don't take my word for it, let's turn to one of the total gurus – Eli Goldratt.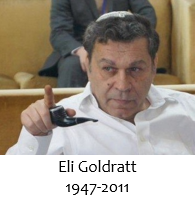 As part of the brilliant Goldratt Satellite Program, which you can still buy and watch the legend himself (I'm not associated with it BTW), he tells the story about the maintenance area of the Israeli Air Force.
Read more…