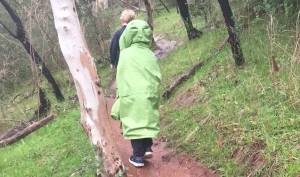 The managing and leading game does not get easier. Or at least it appears that way, because it's not as if with every blog, book and article (this one included!) that two previous ones are taken away as no longer relevant.
It's like healthcare – no one wants the second-hand machine from 15 years ago attached to them, so it just keeps ratcheting up. Yet also like healthcare, there are certain foundations which hold true:
Food – less of everything except vegetables
You know that pies every lunch are not a sustainable diet
Moving every day is better for you than not moving
If you're finding life hard, say so out loud to someone
Do this stuff and your health will move toward… 'good enough'.
Another other area where the principle of 'please just give me something to hang onto' applies is being a parent. So, on that…Dr Psych Mom (Samantha Rodman) is a brilliant blogger on things that are 'inner', and her advice and thinking on being a parent has helped my wife and me on numerous occasions.
In particular, her post on Good Enough Parenting was not only valuable…it was a relief!
So bringing this introductory circle to a close, lets talk about what 'good enough' leading looks like:
1) Do you convene your team most weeks to look at and discuss 'how are we doing, how are we feeling, what do we need to talk about'?
2) Do you convene the team for at least a half-day every quarter to discuss 'where are we going, what's the plan, how are things going overall, does anything need to change'?
3) Do you share with your team all the non-individual-person-specific information that you have about your team so they can take ownership of their work alongside you. That is, no 'manager poker'.
4) Do you make an effort to get to know your people beyond their employee number and position description (which means asking 'how's it going' and actually listening, even when it's awkward)?
5) Do you say 'thank you' or 'that wasn't what I was looking for, let's figure out what happened' when it's needed (which is more than you think)?
6) Do you make sure that the work of the team is somehow visual so it can be seen and understood by all, as well as reminding people that they are part of something bigger? (For example, a list of projects on the wall in priority order)
7) Do you ensure that the work you have promised that your team will deliver (whether it's to your own manager, internal customers or external) is actually possible, and do you involve the team in this decision?
8) Do you make sure that the conversations required to allow progress are had, whether they be with individuals or as a group, even though they make you anxious and you stumble through them?
To paraphrase Dr. Rodman – if you do all of these things, well, I think you're a good enough leader.
Who agrees with me?