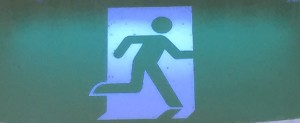 Question
I've heard that principles of Requisite Organisation mean that people can't talk to people in other teams without checking with the manager first.  This seems to be against all modern ways of working together as an organisation, so just wanted to check in with you as I know you are an expert in this model.
Answer
I'm very glad you checked.  First principles, 'Requisite' means 'what is required' and in our model, which we call Requisite Enterprise as it uses these principles among others, it's about designing and leading work so it's fulfilling for customers, employees, beneficiaries and the planet.
This means that a way of working that causes frustration and disintegration of relationships is never going to be requisite in our model.  Saying 'you can't talk to them without checking with me first' is therefore obviously not part of what we teach in our workshops and online.
The Managerial Relationship
But…we can acknowledge where this comes from.  We use the Elliott Jaques idea of making managers accountable for their teams serving their customers (internal or external), and so give managers the authority to ultimately decide the way 'work works' and who does what in their area if that's required.  This is called authority to 'assign' work.  And we describe the relationship between Managers and the team members using the Jaques term 'Task Assigning Role Relationships' or 'TARRs'.  (BTW…we insist that before decisions managers also get the input of all those effected as an absolute minimum)
It is, however, a mistake to therefore think that this authority to 'assign work' means 'a person may only do work directly assigned by their manager', or even further 'only the manager may talk to this person about work'. Read more…
I help leaders to confidently reach the full potential of their organisation. We work together to craft a clear strategy, redesign the organisation to enable people, and develop value-adding leadership. Arrange a time for a chat by clicking here, or connect with me here on LinkedIn.