Prefer to watch rather than read?  Click here – 5 mins with captions.
You don't want to waste your money and your people's time by not working on the highest leverage point of the system. Here's how to make sure you get this right.
In a previous post I went through the importance of Not Bothering the Barista.  I know I'm a broken record on this, but once again:
If a process must go through A, B and C to get to the customer and the number in each box represents how many they can do per period, then the system can't go any faster than B. And rather than using the term 'constraint' or 'bottleneck', I use 'Pacesetter' because it's, well, nicer.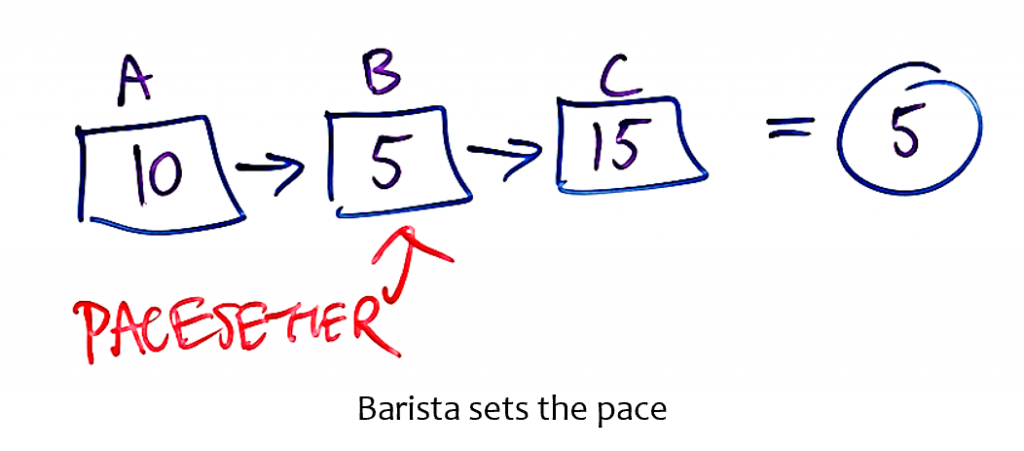 And conveniently B is the first letter of 'Barista', which will always be the Pacesetter in a café.  Therefore, Don't Bother the Barista!
All of this comes from Eli Goldratt in his book The Goal, where he even lays out five steps for improvement, the first of which is of course (in my words)
Identify the Pacesetter.
Here's some ways to do that.
Read more…