Prefer to watch rather than read?  Click here to watch me go through this on video – 5 mins, and with captions if you need no sound.
The stupid 'manager and leader' thing came up again on LinkedIn this week. This time it was in the form of this: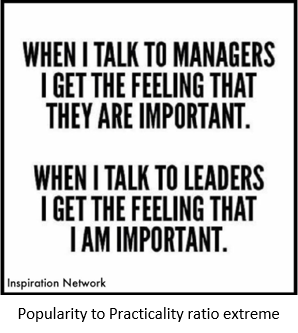 …as always – leaders are cool, managers are the worst.
Read more…