---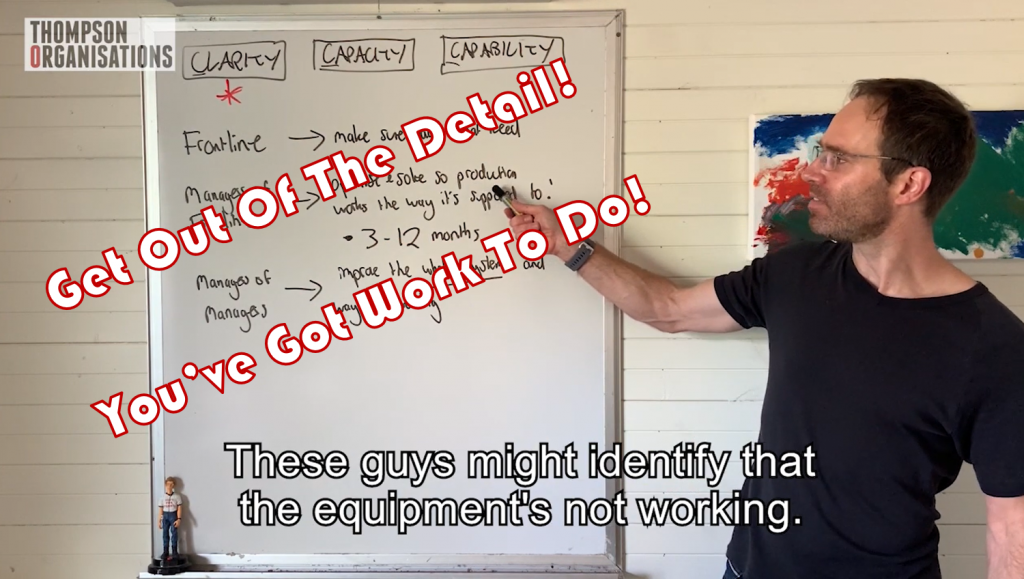 (If you'd prefer to watch and listen than read, click here)
PART ONE – CLARITY
The problem
If you're in any sort of managerial role, it's almost a given that you're spending your time in the detail and not spending enough time doing the job you're really paid for. And that you'd rather be doing. That job you're paid for is about longer timespans – looking into the future, maybe strategic stuff, maybe it's improving things. For you to be able to do your work and not be involved in doing the work of your people, three things need to be in place….
Clarity, Capacity, and Capability.

The Three Cs. Or, be fancy, 3C.
If your people don't have enough Clarity of what they need to do, if they haven't got the Capacity to get it done, and if they don't have the Capability to do it, who's going to end up doing it? You are! And don't feel bad – this happens because you're a decent person.
This first article is going into Clarity.
Read more…
I help leaders to confidently reach the full potential of their organisation. We work together to craft a clear strategy, redesign the organisation to enable people, and develop value-adding leadership. Arrange a time for a chat by clicking here, or connect with me here on LinkedIn.