Prefer to watch on video rather than read?  Click here – 4 mins, with captions.
I was on my oldest child's school excursion to Old Tailem Town recently (which, by the way, is pretty freaky, which is why the kids love it…)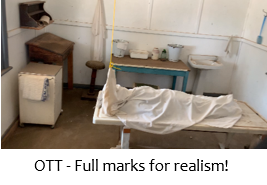 As I watched the teachers do their (awesome) thing with us bunch of volunteer helpers, the thought occurred to me that what we have here is a great example of how the Team Leader role works.
Read more…