Prefer to watch rather than read?   Click here, five minutes, with captions.
Last time I went through the principles which simply let you deliver more projects with less stress.
Yes, totally true.  Read it here.
The super-short summary is that by lining them up and focusing on finishing instead of starting, you get benefits earlier which lowers stress and interruption, while also reducing switching cost.  It's one of the key aspects of the method I call The Project Factory.™  
Here's a picture of the principle: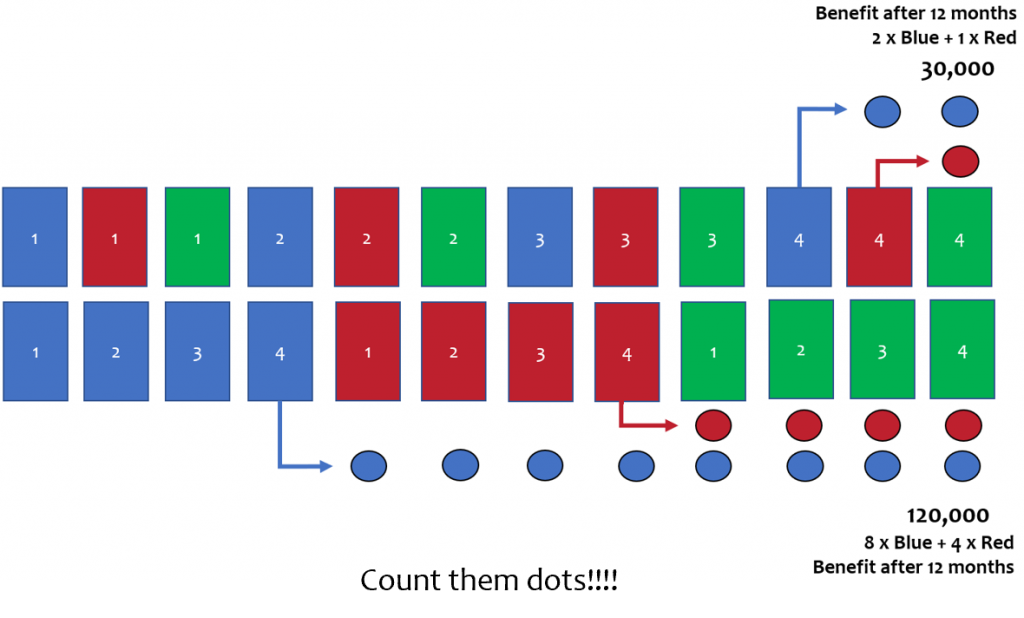 I finished by saying: "I know what you're thinking – 'great, but that's not how the real world works'.
I know – I live in it too. Which is why there's a Part II to this article coming soon…"
Which is what you're reading right now.
Read more…
I help leaders to confidently reach the full potential of their organisation. We work together to craft a clear strategy, redesign the organisation to enable people, and develop value-adding leadership. Arrange a time for a chat by clicking here, or connect with me here on LinkedIn.