Prefer to watch on video than read?  Just click here – 5 mins with captions.
Engagement, ownership, accountability…whatever you want to call it, we all want to see (and feel) more of it.
Like all things, half of the game is internal, and there's a magic number that can help get us there.
Pretty Pictures
Let's start with our standard managerial hierarchy…

…even the way it looks give us a certain sort of vibe.
Here's a more modern way to draw it: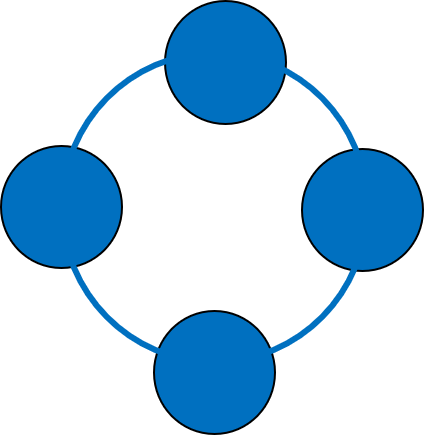 Looks a bit kumbaya with being in a circle and all, but taking out the cynicism, it looks a bit more like everyone's involved.
Read more…
I help leaders to confidently reach the full potential of their organisation. We work together to craft a clear strategy, redesign the organisation to enable people, and develop value-adding leadership. Arrange a time for a chat by clicking here, or connect with me here on LinkedIn.