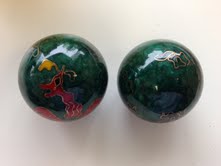 Organisations often need a watchdog role.  I know we shouldn't call it that, we should at least say 'ensure quality' or 'alignment'.  But what we are trying to achieve is to make sure that a group of people provide the services or do the work as required.
One particular role comes to mind where this function appears – Manager of Strategy.   This role is often expected to ensure that plans and outputs across the business align with the agreed organisational strategy. Read more…
Adam is a partner of The Working Journey a niche consultancy that designs organisations into creative accountable enterprises that deliver...using ideas such as you just read. Want to chat? Send him an email by clicking here.