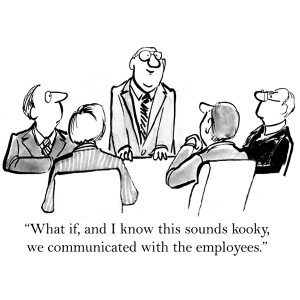 Lots of people become managers for the first time.  Then for training they're sent to a course on 'leadership' which is actually about how to be a decent human in the world.  Which is useful.   But just like there's more to being an aircraft captain than getting along with your crew, there's more to being a boss than knowing how to get along with your people.
So here's an email I sent to an experienced specialist who is a good operator who has recently become a manager.  They mentioned they would appreciate some advice on what to actually do. It's the stuff we teach in our workshops and our online learning.
Hey there,
OK, this is the stuff that will get your team moving to where it needs to be:
1) Context & Planning – your job here is to make sure the team is clear on their mission Read more…
Adam is a partner of The Working Journey a niche consultancy that designs organisations into creative accountable enterprises that deliver...using ideas such as you just read. Want to chat? Send him an email by clicking here.