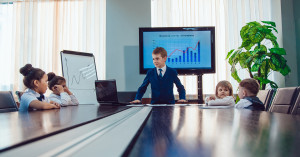 The volume of stuff out there on leadership has buried a fundamental.  Amongst the personality-based fads and need to become motivational, inspiring (or resilient and courageous as the latest additions), we've buried what leadership actually is –  the act of getting of group of people to work collaboratively and effectively together toward achieving a goal.
And in burying this, we've buried that the key contribution from anyone in a role that requires leadership (which applies to all managerial roles), is to develop plans that will successfully get the group to where it needs to go.
The military is not to everyone's taste, but it can be agreed that leadership tends to be a no-nonsense matter in a situation where people can actually be killed.  General DePuy, US Army leadership trainer wrote:
"Concept of operation is the supreme contribution of the commander to their command and to success".*
Think about that term – concept of operation.  Read more…
Adam is a partner of The Working Journey a niche consultancy that designs organisations into creative accountable enterprises that deliver...using ideas such as you just read. Want to chat? Send him an email by clicking here.