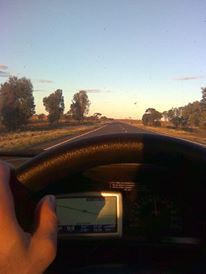 "Start driving.  I'll let you know if you're going in the wrong way at the wrong speed".
I see this a lot.  It might not look like this at first, but it's exactly the same.  I see it in position descriptions:
"This role exists to produce frameworks and strategies…"

"The role includes analysis of reports and producing of recommendations…."

"The incumbent will demonstrate their skill in influencing and negotiation…"
And I see it when people are given work:
"Could you have a look at that article…."

"Draft up a paper which looks at the options…."

"Put together a policy on how recruitment will work…"
What's missing from all of the above is what we are actually trying to achieve here, and why. Read more…
Adam is a partner of The Working Journey a niche consultancy that designs organisations into creative accountable enterprises that deliver...using ideas such as you just read. Want to chat? Send him an email by clicking here.